The importance of the right subject choices cannot be underestimated. 
The importance of subject choices
The academic curriculum from Grade R to Grade 9 has to prepare learners for making specific subject choices in Grade 10. Choices are based on the knowledge they acquired during this period, their enjoyment of the subjects, or the skills they have learned. Learners have to understand the degree of difficulty of the subjects, as well as their own ability to master these subjects.
Learners have to select a minimum of seven subjects for Grade 10, which will form the basis for possible further studies or career choices. These subjects include their three compulsory ones and four electives. The right subject choices determine the extent of a learner's dreams. 
The role of vocational guidance is extremely important and it should, therefore, form part of the schooling of every Grade 9 learner. Professional vocational guidance is naturally the best option when subject choices are involved. Trained persons assess learners on the basis of their interests, values, aptitude, and academic achievements in order to give them the best possible options.
Unfortunately, not everyone can always afford this service, and alternatives have to be considered. Various websites and institutions offer free information to learners to help them to determine what type of subjects they have to take. Student counseling services at universities also provide schools and individuals with free advice when it comes to the specific requirements for subjects needed for certain tertiary study fields. A good example of this is the free Interest Index, which can be used as a starting point.
The importance of the right subject choices cannot be underestimated. 
Requirements for Gr. 10 subjects
Seven Subjects:
Four compulsory subjects (2 Languages, Mathematics or Mathematics Literacy and LO)
Three further subjects from the 25 approved subjects.
NSC 20-Credit Approved Subjects (25)
(minimum 3 subjects to choose)
Agricultural Science, Drama, Music, Visual Art, Accounting, Business Studies, Economy, Engineering Graphics and Design (EGD), Geography, History, Religious Studies, Information Technology (IT), Life Science, Physical science, Consumer Studies, Agricultural Management Practices, Agricultural Technology, Dance Studies, Design, Civil technology, Electrical Technology, Mechanical Technology, Computer Applications Technology (CAT), Hospitality Studies and Tourism.
Requirements for admission to study at NWU
A National Senior Certificate (NSC) issued by Umalusi, which also indicates that o the candidate complies with the minimum requirements for a Bachelor's degree.
NSC with at least 50% in any four NSC 20 credit subjects.
The Admission Requirements of the particular university with regards to the language of learning and teaching (at least 50% to 70% in the language of instruction).
The required Academic Point Scale (APS) as determined by universities for specific study programs – a minimum of 6 subjects (excluding LO).
Subject-specific requirements for specific study programs (e.g. Mathematics 70% and Physical Science 60% for Engineering).
Compulsory school subjects required to study at NWU
Language 1: English or Afrikaans
Medium of teaching and learning.
Compulsory for all programs.
50% - 70% minimum accepted.
Language 2
Mathematics
Compulsory for all B.Com, BSc and Engineering.
Mathematics and Literacy
Acceptable for all BA, B. Com and B.com Extended Degrees.
BA Law: Math / Math Literacy
B. Com Econ and Marketing: Math 50%
B. Com CA: Math 60%, Accounting 50%
BA Communication Official Language 70%, 2nd Language 60%

How to #BecomeMore with NWU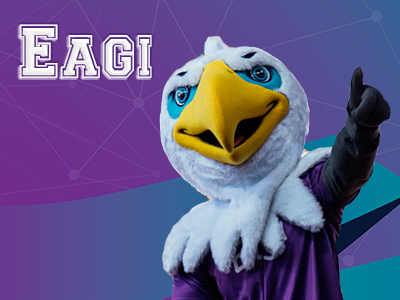 HELP! I'm still confused - What to study?
Don't worry, NWU has you covered. Visit the Interest Index or contact the NWU Career Centre for psychometric testing.
---
Please note that the admission requirements are subject to change pending selection and possible faculty-specific requirements.
Study information is subject to change and is a summary of the general fields of study. This information was compiled for introduction and orientation purposes and the North-West University accepts no liability for inaccuracies that may occur in this guide. The official yearbook of the University must in all cases be consulted during the process of compiling a programme for a specific field of study. The appropriate yearbook is available on request at: studies@mynwu.info / 018 285 4320 / applicationsug@nwu.ac.za.
Please note that, owing to specific capacity constraints, the University reserves the right to select candidates for admission to certain fields of study. This means that prospective students who comply with the minimum requirements will not automatically be admitted to the courses in question. Because of the capacity limitations and the high demand from students for admission to particular fields of study, students will be selected on the basis of their Grade 12 results for admission to these fields.