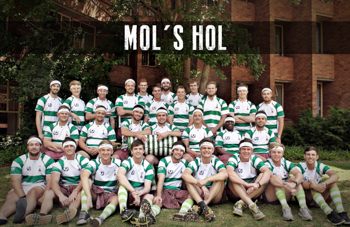 Corridor 1 - Mol's Hol
The theme of Mol's Hol is Scotland. The corridor residents wear kilts on special occasions and have their own version of the haka. The corridor is on the ground floor and is the shortest corridor, but the residents are known for their great spirit. The Moles are also known for their statues and other garden ornaments that adorn the hallway in their prestigious living room, Mol-kinekor.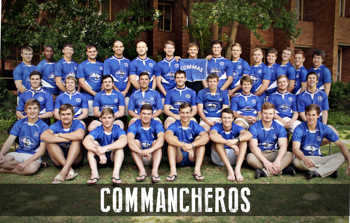 Corridor 2 - Commancheros
The theme of Commancheros is Mexican. This is also where the open plan living room is located – and where rugby and soccer matches can be watched. The corridor has various wings such as Criminal Corner, Bermuda Square, Bahamas and the Highway. Commas, as most people refer to them, is the corridor with the most laid-back residents.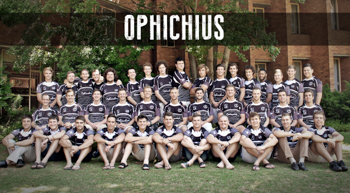 Corridor 3 - Ophiuchus
Ophiuchus, Latin for "Serpent-bearer", has a military theme. The corridor is fully camouflaged and boasts sections such as: The Dome, Hoofkwartier, Die Bib and Die Loopgraaf. Ophiuchus is also home to the Primarius. Every year Ophiuchus announces a first year of the year, who is then honoured with a military rank.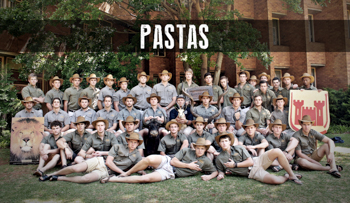 Corridor 4 - Pastas
Pastas has a farm theme. It is Patria's uppermost corridor. Here you will find sections such as: Castle Corner, Koekie Hoekie and the Bushveld.