Overview
Welcome to the 1st yr eFundi course!
This course consists of two components. The first component is located on this page and consists of two units that will show you what eFundi is, how to find it and how to log in. The second component consists of 8 units that will teach you how to use tools on eFundi to fully participate in the modules that you are registered for. You need to complete the first component in order to get access to the second component.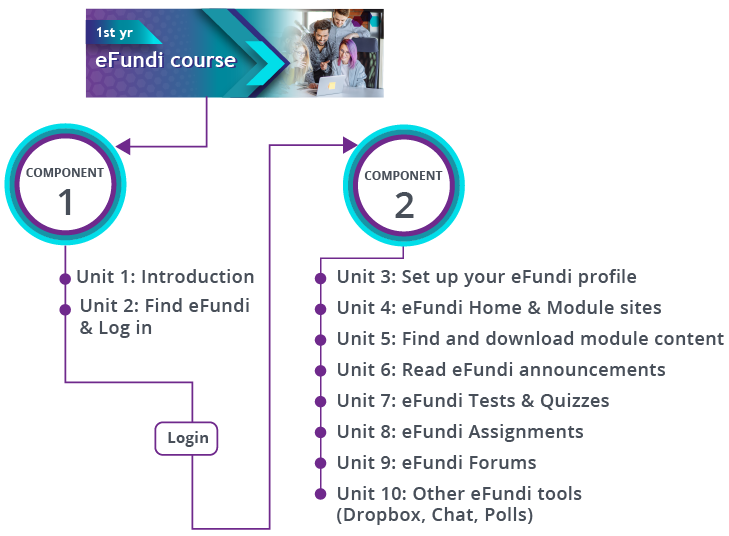 ---
Unit 1: Introduction
What is eFundi?
eFundi is a learning management system. It is your gateway to all your modules. Lecturers use eFundi to communicate with students, provide study material and administer assessments. eFundi is easy to use and available online. That means, whenever you have internet access, you will also have access to eFundi.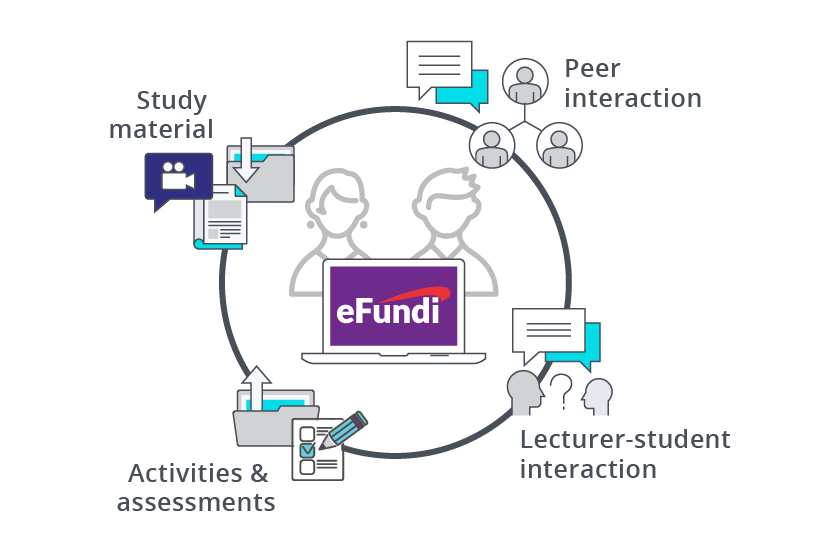 ---
Unit 2: Find eFundi and log in
You can access eFundi from:
The NWU's homepage. Google NWU or type www.nwu.ac.za in your browser.
On the NWU's homepage, you can access eFundi by:
Clicking on the purple square with the word "eFundi"
Clicking on Current Students and selecting "eFundi" from the menu
Going to eFundi directly by entering the URL into your internet browser: efundi.nwu.ac.za
 The best browsers to use for eFundi is Mozilla Firefox or Microsoft Edge.
To log in, click on the Login button at the top right of the screen. Enter your NWU student number as username and your NWU password. Don't have a password yet? Your initial password is either your ID number or passport number followed by @Nwu, e.g. 12345667890123@Nwu. Click here to update your password.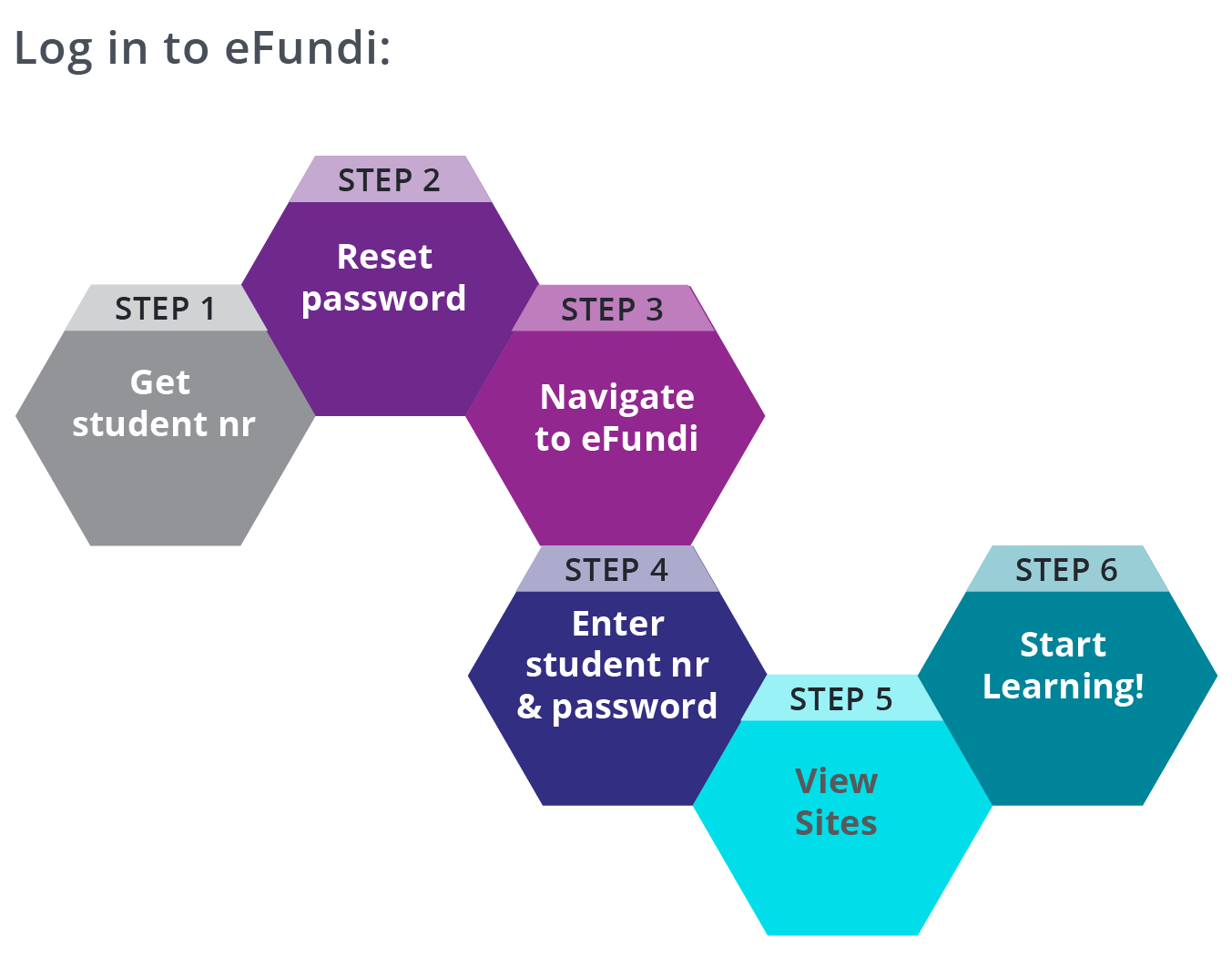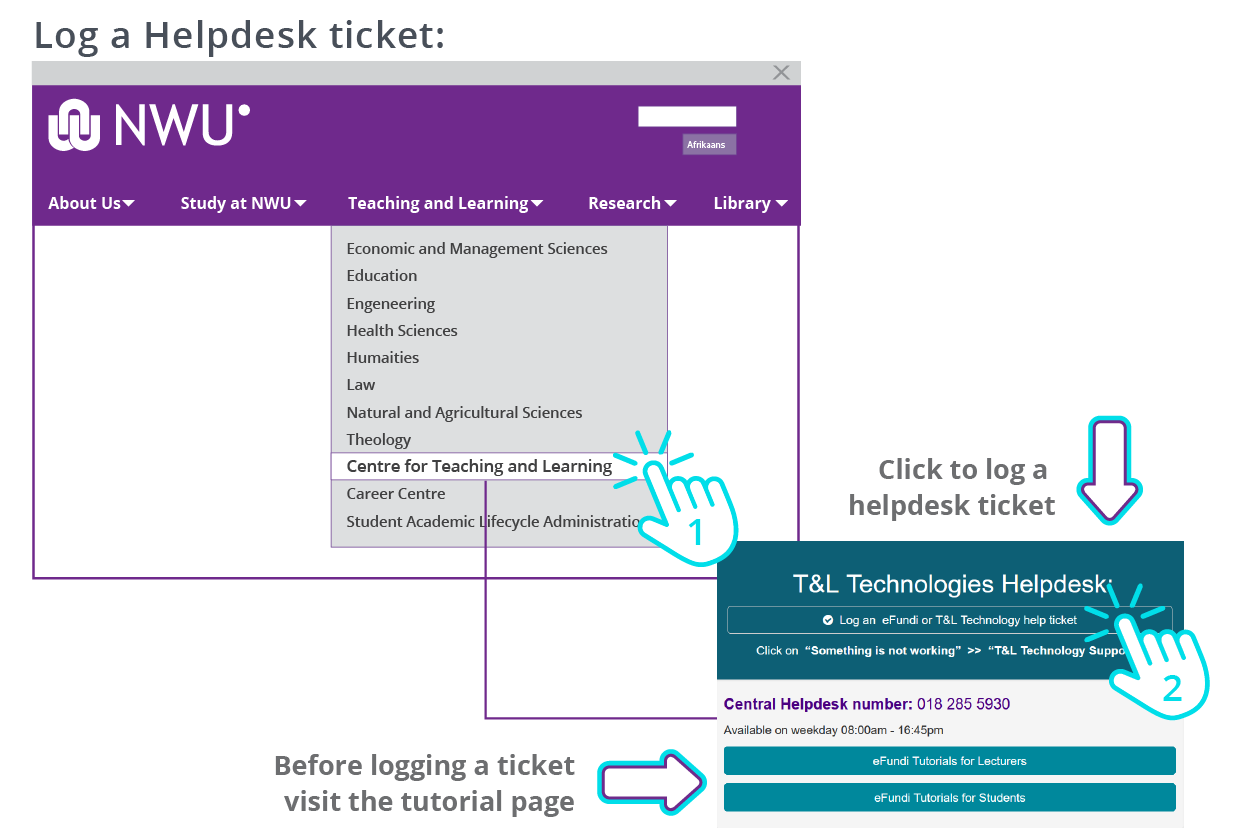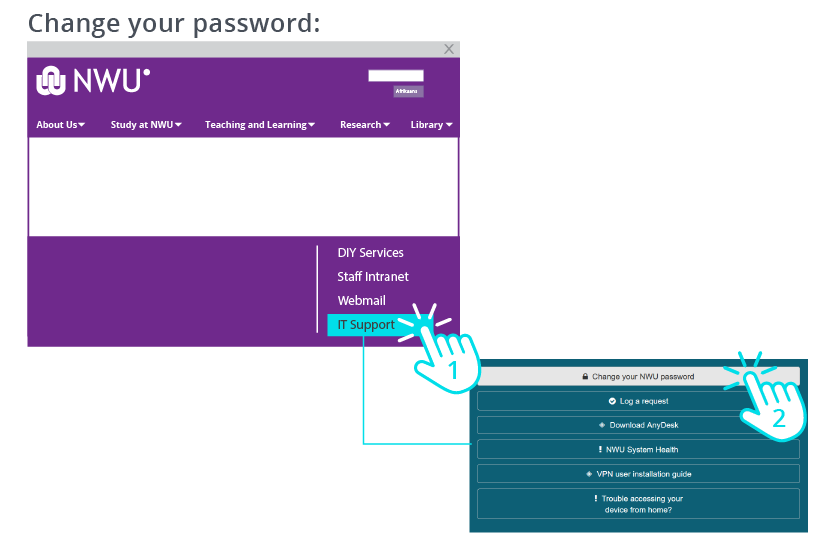 Now you try!
To access unit 3 you need to log in. Click on the button below to log in. A separate window will open with the same log in window that eFundi uses. Enter your detail and click on LOGIN. See you in Unit 3 where we will show you how to set up your eFundi profile!