Financial information 2022

Application fees
SA citizens:
International students: R575 application fee
Fees payable
First minimum payment: non-residence & distance students
Residence Students R 19 890
Non-Residence Students R 10 740
Distance Student R 10 740
FIRST YEAR ONLY 2022

Engineering
R 64 030

B.Com CA
R 63 850

BComm Economic Science
R 64 820

Pharmacy
R 53 800

BSc Data mining
R 70 560

BSc IT
R 56 530

BSc Actuarial Sciences
R 68 100

Nursing Science
R 50 840

B.Ed. Senior & FET
R 51 430

LLB
R 48 220

BA Communication
R 47 680

BA Law
R 48 460
Residences
R500 for first-year students on our Mahikeng, Potchefstroom and Vanderbijlpark Campus
R4 000 confirmation amount (Special arrangement for confirmed bursary students)
Cost estimate for residences
Mahikeng – R 22 490 to R 37 950
Potchefstroom – R 27 400 to R 39 160
Vanderbijlpark – R 27 460 to R 42 980
NWU Bursaries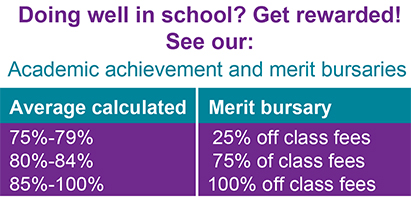 Merit bursary application form - Only students who did not matriculate via the South African school system, must apply for the merit bursary, on the merit bursary application form, and must attach official final results. This includes Cambridge and Namibian students.
External bursaries
NSFAS
www.nsfas.org.za
info@nsfas.org.za
0860067327
FUNZA
(012) 357 3000
FUNDI
0860 55 55 44
I am a NSFAS student
All students that were funded for a qualification that is a "Certificate" or move from a TVET college to a university for their "undergraduate" qualification has to re-apply for NSFAS.  NSFAS online applications closes 21 January 2022.
Make sure of your NSFAS funding status.  Log on to MYNSFAS portal for confirmation.
If your status indicated that you are PROVISIONALLY FUNDED, you will be cleared to register without paying the First Minimum Amount.
Once you are registered, you need to log on to the NWU DIY Service Portal to:
Verify your contact details
Capture your own banking details
Apply for Travel or Private Accommodation Allowances. Student Finances will SMS the link to you.
NSFAS Allowances:
Monthly LIVING ALLOWANCES will be paid in your own bank account before the 25th of every month
LEARNING MATERIAL ALLOWANCES will be once off paid with the first living allowances.  This must also be utilised to buy yourself a laptop/ learning device.
You only qualify for an allowance for Private Accommodation when you make use of an ACCREDITED SERVICE PROVIDER.  The Service Provider must provide you with their NWU accreditation number.
Payments to Private Service Providers will be done by the NWU end of  March, April, July and September.
If you prefer to make your own arrangements (living with family or non-accredited accommodation), you only qualify for a monthly TRAVEL ALLOWANCE.  You cannot have both Private – and Travel Allowances.  Travel Allowances will monthly be paid with the Living Allowances in your own bank account.
Banking details
ABSA
40 7009 9350
branch
632005
FNB
6216 190 7335
branch
240438
Nedbank
1713 378 531
branch
171338
Standard bank
33 038 446 5
branch
052838
FNB Namibia
6224 883 9823
branch
281174 (Old Power Station)
Contact details
Mahikeng Campus
Tel: +27 (18)- 389 2503 / 2330 / 2372 / 2516
Email: MC-Studyfees@nwu.ac.za
Potchefstroom Campus
Tel: +27 (18) 299 2667 / 68 / 69 / 70 / 71 / 72 / 73
Email: PC-Studyfees@nwu.ac.za
Vanderbijlpark Campus
Tel: +27 (16) 910 3234 / 3156 / 3167
Email: vaalaccounts@nwu.ac.za
Disclaimer: Fees are subjected to change